Popular idol group AKB48 held a Handshake Event at Saitama Super Arena on the 24th. And announced that AKB48's new fourth album (untitled) will be released on the 15th of August.
It will be the "Graduation Album" of Maeda Atsuko, whom will graduate in AKB48's theatre in Akihabara on the 27th of August.
Currently all the attention is on whether AKB48, the group that has 7 consecutive and total 8 Million-seller singles, can have their first million-seller album release with this upcoming new album, which will be released one year after their last single "Kokoniitakoto" (released in June 2011, total sales: 872K) .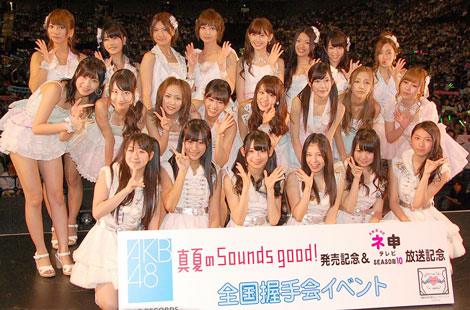 Handshake Event