JKT48 has been coloring Indonesian music scene for about 9 months now, you could say that JKT48 is a phenomenon in Indonesia, because JKT48 has been giving something new (likely fresh air) for the Indonesian music lover by offering a different concept and musical performances. JKT48 is different from any other group in Indonesia right now and you could say that JKT48 is an Anomaly in Indonesian music industry. JKT48 concept is against the rules and conditions.
By the way, JKT48 is not only different with the others musicians. I think JKT48 is an anomaly
Do you know why I think JKT48 is an Anomaly? Let me tell you why :
1. JKT48 has held concerts when they doesn't even have an album.
Of course we still remember about JKT48's Mega Concert mid-July. There's something not reasonable in this concert. What is it? Yes, the concert was held before JKT48 have an album. Clearly this is an anomaly in our music industry. In Indonesian music industry, musicians who want to have a concert must have at least release an album. a concert held before an artist had an album is an anomaly in Indonesian music industry.
2. JKT48 already have 21 songs in 9 months after It's launched
Twenty-one song? What??
Yeah, you can try to count by yourself all of JKT48 songs those ever brought to the public, whether on television, off-air events or those which they performed in theater. Within 9 months after being founded, JKT48 has had 5 singles and 16 cover song on Pajama Drive setlist that they bring in the theater. Okay, even though these are not JKT48's own songs, but it is still their sister's (AKB48) songs, but.. in our music industry, it is an anomaly. There are no local musicians has 21 songs in just 8 months.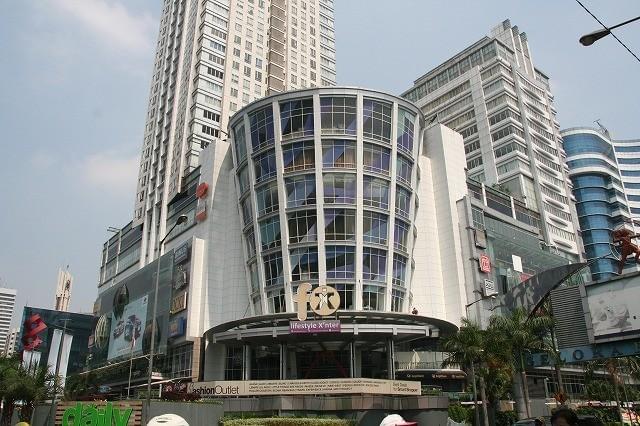 3. JKT48 is the first Music Group and the only one in Indonesia that has a theater.
For JKT48 fans of course this is not strange, because the theater is manifestation of the idol you can meet concept by Mr. Yasushi Akimoto. For Indonesian music industry this is an anomaly. There is no Indonesian artist that has their own theater for their show. Obviously this is something that is "different" in our music industry.
4. JKT48 is The only group that has a lot of member in Indonesia.
Even that it's still not many if you compare it to AKB48. 24 members is a lot in Indonesian Music Industry. There's no other group that has member as much as JKT48. This is an anomaly in the Indonesian music scene. And now JKT48 hold an audition again for thei second generation to increase the number of JKT48 members. For people that doesn't know about 48 family concept. They will assume that JKT48 is built with a "crazy" concept. Maybe someday MURI (Indonesian Record Museum) will give some appreciation to JKT48 as musician with the most members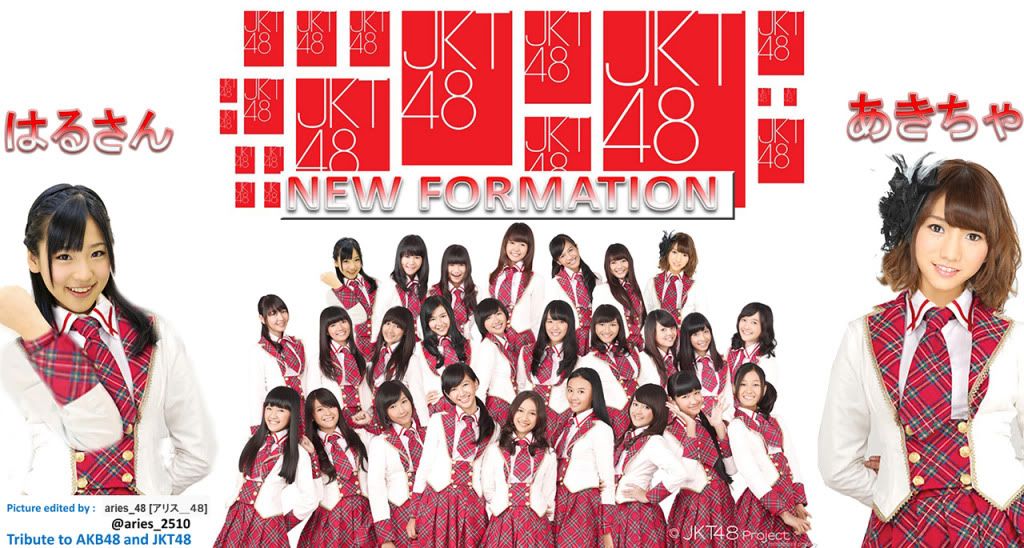 5. JKT48 is a successful indie musician that became a phenomenon in Indonesian music scene
In Indonesia there is no indie musicians that can be so famous and discussed by a lot of people and have a lot of fans in a short time. Perhaps some of the readers already know that JKT48 still an indie group right now? Yes, JKT48 haven't work with any label/brand, because they still do not have an album yet, although someday JKT48 will work with a label.
6. JKT48 is the first Group who introduced the chant mix yelled by fans.
Is there some of you who became fans of JKT48 just because you're amazed by the spirit of the fans? Yes, as part of the 48 family, of course, the hallmark of JKT48 is the chant mix that shouted by fans while they performing a song. Before JKT48, there are no musicians who have chant mix. Usually, if a musician performing on stage the audience will quite enjoy the appearance of the idol, maybe occasionally shouting his name, or something else. You could say the chant mix is an anomaly for Indonesian music lovers.
7. JKT48 is a girl group musicians whose fans are 80% men and melting the hearts hardcore music fans
Of course all of you already know that the fans JKT48 dominated by male. It has also become an anomaly in our music industry, because there is no female group anywhere in Indonesia that has fans dominated by male.
And among their fans there are quite a lot of hardcore music fans that became JKT48 fans. Maybe you will laugh like me for knowing this fact, but it's the truth. In indonesia, JKT48 is the only girl group that has a hardcore music lover and even hardcore bands as their fans. All those males that usually appear ferocious with a musical taste such as hardcore music suddenly became nice and friendly when watching JKT48. They love JKT48 music because of the guitar distortion and bass progressions in almost all of 48 family songs. JKT48 has cute and attractive packaging and styles that are not made-up. JKT48 and metal music had the same chemistry between fans and the musician, like moshing and surfing on metal music , in 48 family there is chant mix and also some fan service (usually in theater) for example: handshake session, high touch, etc.
So far JKT48 has a number of anomalies which becomes something fresh for our music industry. Hopefully JKT48 continues to shine and become one of the best and most successful idol groups in Indonesia, amen.

Note : JKT48 member until right now..
Alissa Galliamova—Mova
Ayana Shahab—A~chan
Beby Chaesara Anadila—Beby
Cindy Christina Gulla—Cindy/Cigul
Cleopatra Djapri—Cleo/Cleonyan
Delima Rizky—Delima/pilong
Devi Kinal Putri—Kinal/Bu Jendral
Diasta Priswarini—Nyash
Frieska Anastasia Laksani—Frieska
Gabriela Margareth Warouw—Gaby
Ghaida Farisya—Ghaida/Farish
Jessica Vania Widjaja A.P.D—Jeje
Jessica Veranda Tanumihardja—Ve/Ve~chan
Melody Nurramdhani Laksani—Melody
Nabilah Ratna Ayu Azalia—Nabilah/Ayu~chin/dedek Biyah
Nakagawa Haruka—Harusan/Harugon====transfered from AKB48 to JKT48
Neneng Rosediana—Ochi
Rena Nozawa—Rena~chan
Rezky Wiranti Dhike—Dhike
Rica Leyona—Rica/Riyo
Sendy Ariani—Sendy
Shania Junianatha—Shania/Shanju
Sonia Natalia—Sonia/Wawa
Sonya Pandarmawan—Panda
Stella Cornelia Winarto—Stella/Ci~stella
Takajo Aki—Akicha====transfered from AKB48 to JKT48
Picture collections taken from members G+
For more Pict you can visit : http://aries48.tumblr.com/, http://yahyajani.tumblr.com, http://mazroy48.tumblr.com/
Credits to Official JKT48, all JKT48 & 48 Family Fans in Indonesia and Japan.
+roy wicaksono harahap thanks for the translation.
+takumi RB +mori tatuo +yahya jani and all JKT48 fans that I can't mention one by one. 
ありがとうございます。。 
Translated from: source