Team N's first and only draft pick, Suto Ririka, sent a text message to team's captain Sayanee, where she writes: "I'm sure I'll be a burden to the team, but I'll most appreciate if you accept me."
Sayanee replied to Suto:
"You are by no means a burden……. you're a possibility."
At HS event, Suto revealed this story and in front of fans she told that one day she'll be a reliable member and tell Sayanee, "I'll share the burden on your shoulder, Sayanee senpai"
#Whoa!
I spotted an insane cute girl in NMB48's draft picks!! Hooray!!
Kaneko Takeshi 02/11 4:24 PM


Bonus pic.
Here are our draft members.
From the left, Yama… wait there seems to be one girl who looks oddly old!?
#Nogizaka46 becomes the first female group in J-pop history that tops Oricon DVD ranking with a debut DVD
Nogizaka46's 1st DVD "Nogizaka46 1ST YEAR BIRTHDAY LIVE 2013.2.22 MAKUHARI MESSE" released on February 5 sold 12,000 copies in the first week, landing at 1st place in Oricon weekly chart in "DVD sales (all genres)" segment.
It's the first time in the history of Japanese music industry that a female band tops the chart with their debut DVD, and 4th time as a female musicians after Utada Hikaru,  Kuraki Mai and Otsuka Ai (all 31-year-old by the way).
The DVD contains footage from 1st anniversary concert of the band that was held Februrary 22 last year at Chiba Makuhari Messe. 2nd anniversary concert, which is only 10 days away, will be held on the same day at Yokohama Arena.
Blu-Ray version of the product is scheduled to be released 2 weeks later, and that will give a further boost to the total sales.
Nogizaka's official rival, AKB48's 1st DVD was released in January 2007, about a year after the debut, peaked at number 36 in the same chart.
Kashiwagi Yuki is one ridiculously amazing singer!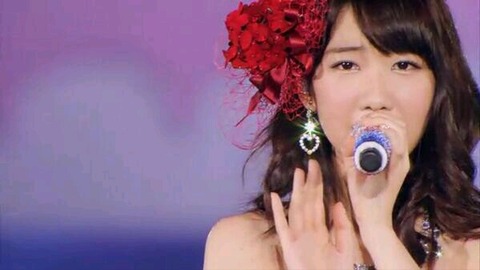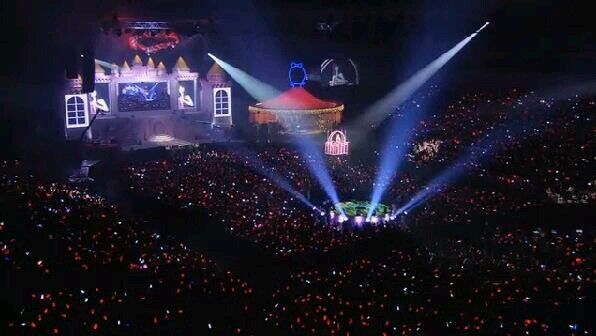 Kashiwagi Yuki – Shortcake

This awe-inspiring footage from Kashiwagi 3rd solo concert ("Shortcake" with Live Orchestra, HD) gives u goosebumps. http://t.co/wbkkNGyzBX

— AKB48WrapUp (@AKB48WrapUp) February 10, 2014
@AKB48WrapUp Another preview footage from J-TV. Yukiring 3rd: DVD 4,990yen, Blu-Ray 5,990yen http://t.co/WOYScJfekw pic.twitter.com/vxjX1ekZWc

— AKB48WrapUp (@AKB48WrapUp) February 10, 2014
Another preview of Yukiring 3rd solo concert. "Fyling Get" solo Yukiring mix? http://t.co/hr2tRLGB9h https://t.co/EpyrnbFhzO

— AKB48WrapUp (@AKB48WrapUp) February 10, 2014
These footage from her 2nd solo concert also showcase her vocal talents.
Kashiwagi Yuki – Gingham Check

Kashiwagi Yuki – Temodemo no Namida


She is an amazing girl in many ways!
Reunion of 1st generation members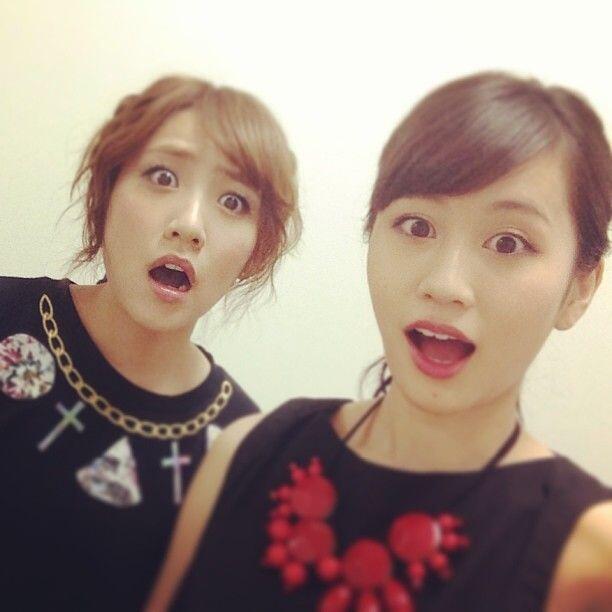 Takamina as a host of popular TV shows plays a vital role to keep 1st generation members of AKB48 connected not just in private life but also in public!
AtsuMina were together at the filming of Domoto Kyodai Mar 9 episode! They sang a duet!!! http://t.co/BOxtZha7wG pic.twitter.com/fyVMj5aepm

— AKB48WrapUp (@AKB48WrapUp) February 11, 2014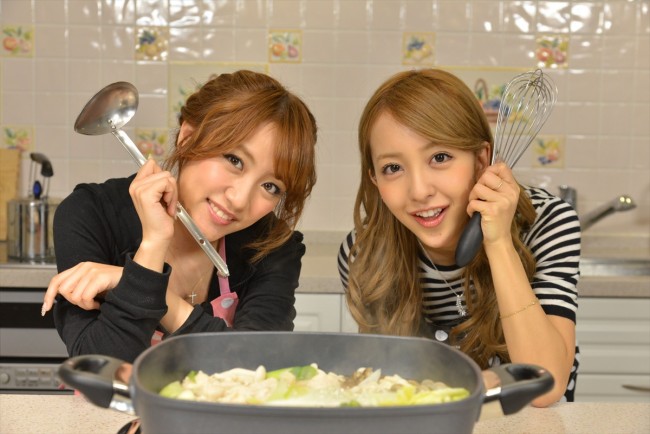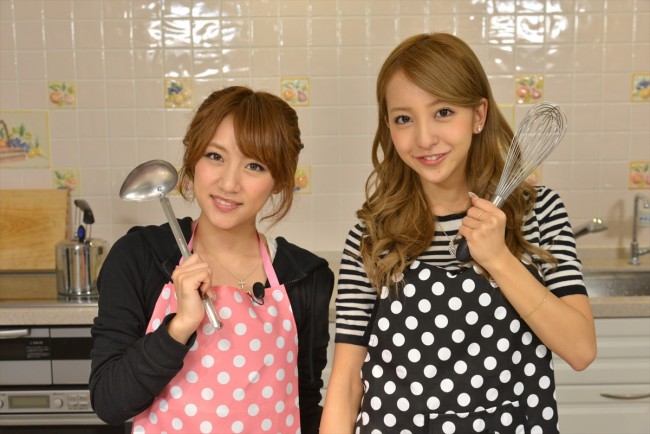 And Tomochin (Itano Tomomi) will also guest a show hosted by Takamina, Mujack. Though the show's main focus is music performance (and Tomochin for sure performed her latest song in the show), the two took a short detour to kitchen studio and cook hotpot together!
Takamina said although the two ate together for countless times, she and Tomochin never cooked together before.
"It was really nice to see Tomo. This is actually the first meeting with her this year."
"Yeah I'm glad too. I've been looking forward to today like 'Only X days to go until I can see Takamina!'"
Then after having enjoyed meal and chatting, they visited aqualium, they even rode the merry-go-round together.
Itano Tomomi – little (MV)

Altough they've never met alone with each other even during the years when Tomochin was AKB48 member, Takamina said "It gives me a peaceful feeling to see Tomo" and added, "I'm very much impressed (by the fact that Tomo is forging a career as a solo singer)."
"It's great to know that she's interested in what I'm up to despite the fact we're distant now."
This episode of Mujack will be aired on Feb 21.
NMB48 Ota Yuuri a.k.a. Yuuritan looks exactly like Sakura-tan!
"Loli factor" is a very complicating idea.
Sakura-tan is not just loli but professional loli (because she can "adjust" personality so that she is always right on the sweet spot of what the consumer is craving), NakoMiku is phenomenal and together they hold the possibility of taking the long-held crown from Sakura.
They are amazing & scary at the same time as they innately acquired skills to present themselves sorta like Loli from 2 dimension anime and people are all crazy over them.
Maybe this is complicating because this is, after all, showbiz. Looks-wise it's easy to say someone is Loli, but whether it gives her an edge at idol job is more about her cleverness and adaptivity.
That's when "Loli as a Profession" title is handed over to NakoMiku from Sakura. #HKT48 http://t.co/jn1tAp1oJQ pic.twitter.com/o2YcR3CRCC

— AKB48WrapUp (@AKB48WrapUp) February 10, 2014
And here, in NMB48, we have another member who well deserves "Loli as a profession". She is clever, loved by senior, Watanabe Miyuki, and she totally looks like Sakuran-tan in these recently taken photos!!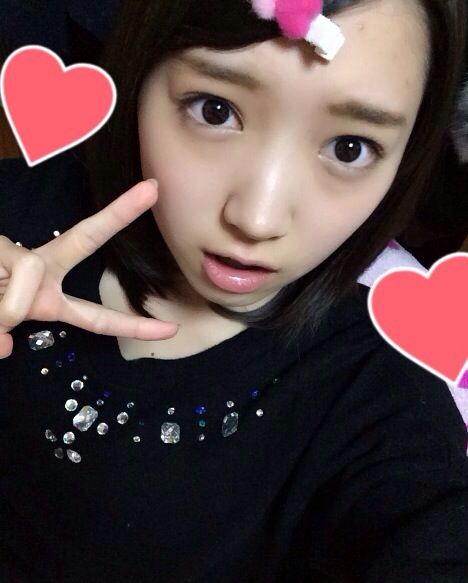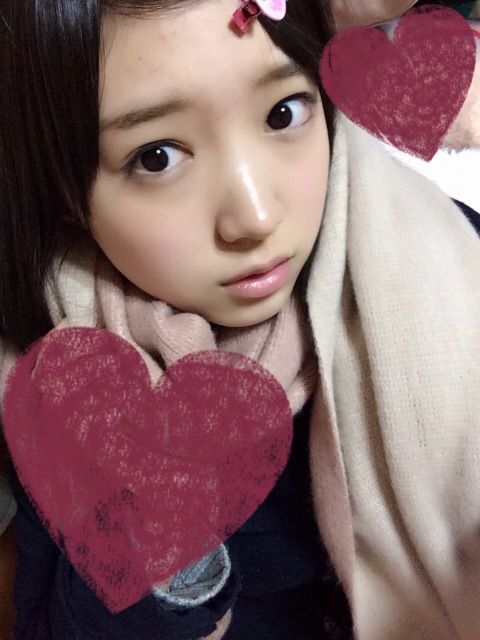 Since fans praised her that she looked super cute with her forehead revealed, she posted two more photos, along with a caption:
"2 more, yeah coz you praised me so much, I became overconfident for a bit lol"