Sashiko's last AKB Theatre Performance! Charming us with a grand performance as the centre for 'Heavy Rotation'
Sashihara Rino (19), being moved from AKB48 to HKT48, has performed at her final AKB48 theatre performance at Akihabara, Tokyo.
The theatre name was "Sashihara Rino's Farewell Party". It was a special theatre performance showing one colour of Sashihara. She performed with all the members of Team A, including Maeda Atsuko (21) and Takahashi Minami (21). She passionately performed "Heavy Rotation" at the centre position and also the theatre song "Itoshiki Natasha", which was from when Sashihara first joined AKB48.


She also performed her solo debut single "Sore demo suki da yo" for the first time in a theatre performance, among other songs. She displayed the entirety of her abilities which she has continually refined throughout her time in AKB48.


She also excelled at her cultivated talking ability at the theatre. In regards to what HKT was like she looked for laughter by saying, "I'm the most senior member, but there's a primary school grade/year 6 girl (Tanaka Natsumi) who calls me 'grandma.'" Maeda (Atsuko) also cheerfully called onto the audience to "wish goodbye to Sashiko with fun and excitement!"


The HKT48 members from Fukuoka also made a surprise appearance. They performed with Sashihara, with good coordination, 2 songs from HKT48's debut concert, which just started on May, called "Te wo Tsunaginagara" (While we join our hands).


The photo that was adorned at the theatre lobby is scheduled to be removed hereafter. After the performance, there was a constant queue of fans for the souvenir photo.


It has been 1 month since the relationship scandal, which caused the shocking transfer to HKT48. She vowed to further mature as she cried, "I've become great friends with the HKT members. I'm currently looking forward to what's going to happen with a real incredible amount of energy and excitement!"
"
While this kinda thing always happens, this is way out of focus! lol 
TGSK
7/23 18:38
Sashihara's Farewell Party has started.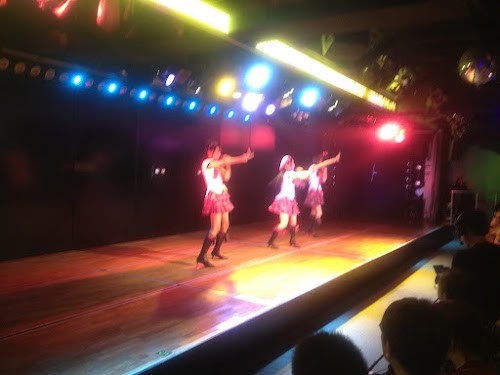 Ah.. 
Sashihara's last one was today, was it?
TGSK
7/23 18:52
Ibitsu na Shinju (Oval Pearl – Stage song)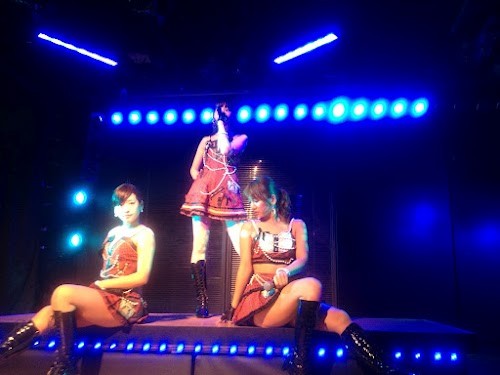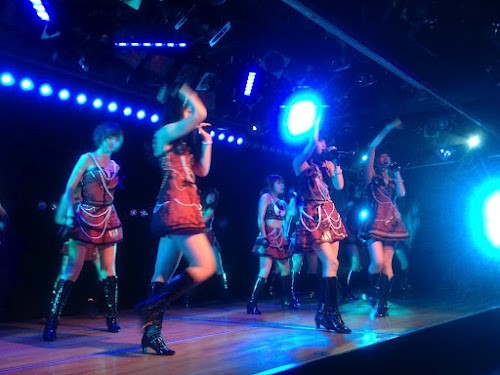 Haru-san is looking at the camera! Akicha's butt!


tgsk, thank you! Nice buttocks!
TGSK
7/23 18:55
The pop star one longs to be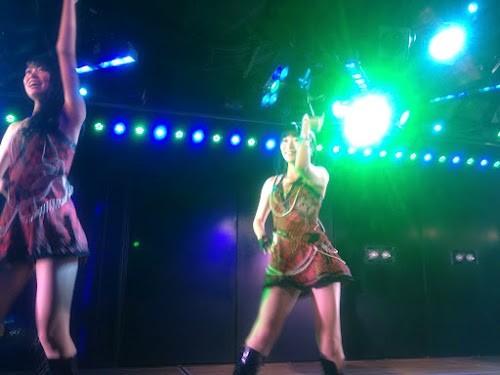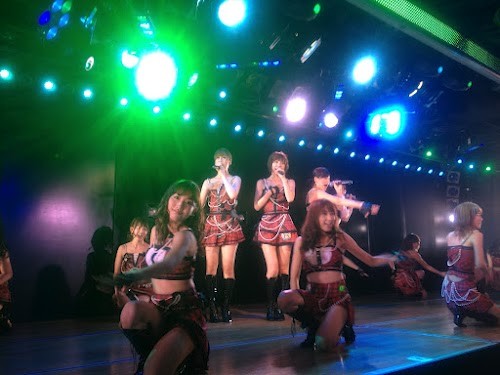 Wow 
I don't know where today's star is. lol 

Toga-chan, please try a little harder! 
TGSK
7/23 18:59
Her last 'self-introduction' MC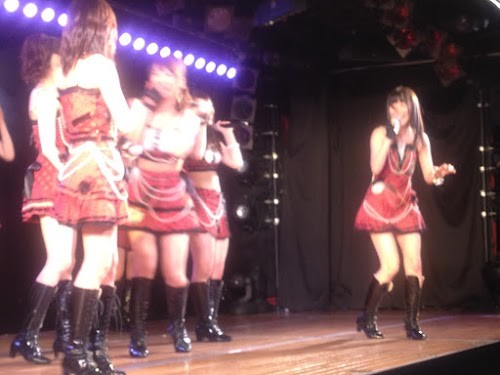 Toga-chan, your photos are blurry, Toga-chan
Someone, teach tgsk how to use a camera!
TGSK
7/23 19:02
Acchan has apparently been fasting for 2 days (lol)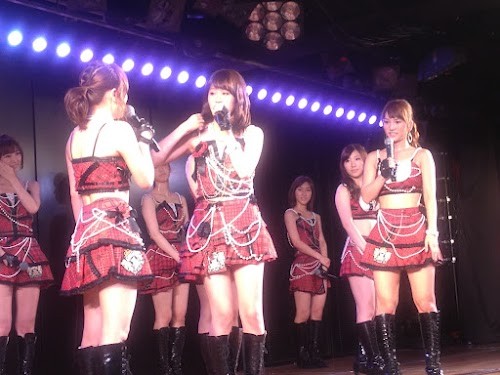 Assan, Ramadan… 
Has Assan also started Ramadan? 
That's right, didn't Assan say that she wanted to study abroad?
TGSK
7/23 19:28
Itoshisa no Accel (Love Accelerator)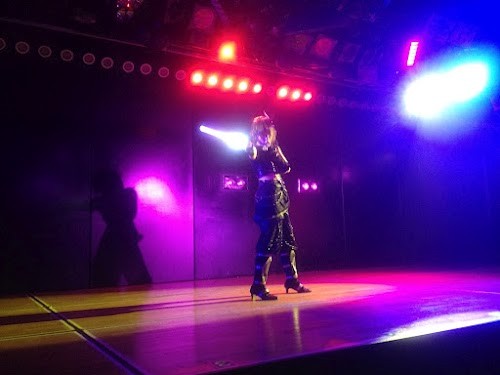 Can't see her face, but she is cool, as expected of her!
TGSK
7/23 19:31
☆ no mukougawa (The other side of the
☆)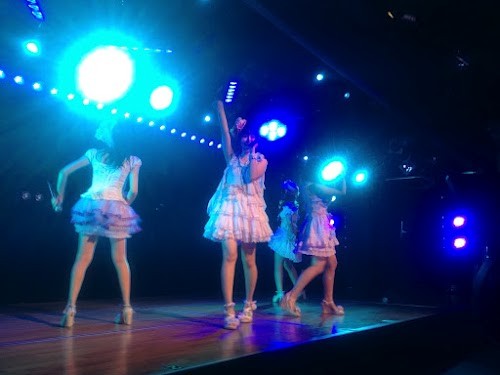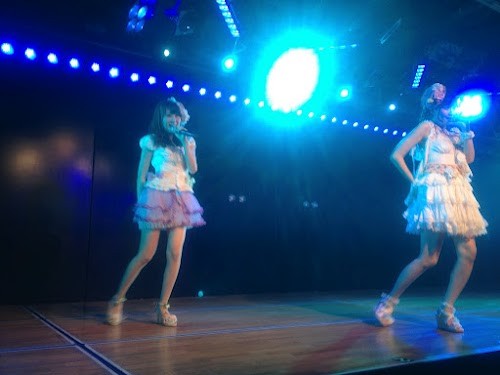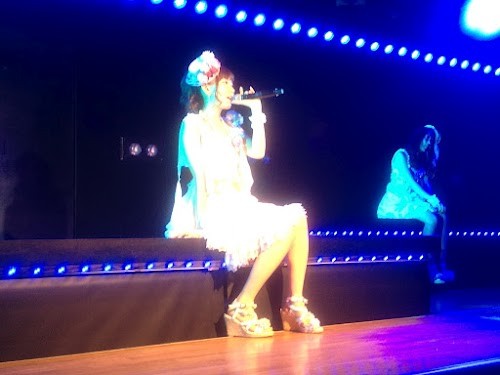 Something is in the third photo…
It's horror・・・
"
I wonder if it's Lovetan?

She's a Horror actress! 
TGSK
7/23 19:36
Saboten to Gold Rush (Cactus and Gold Rush)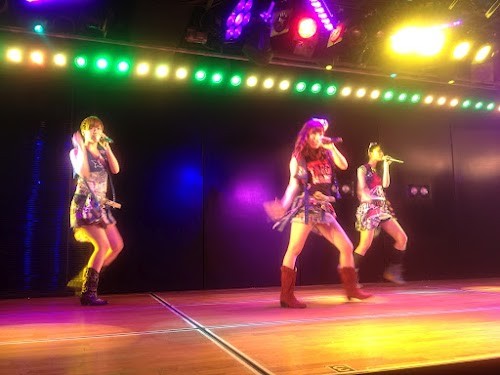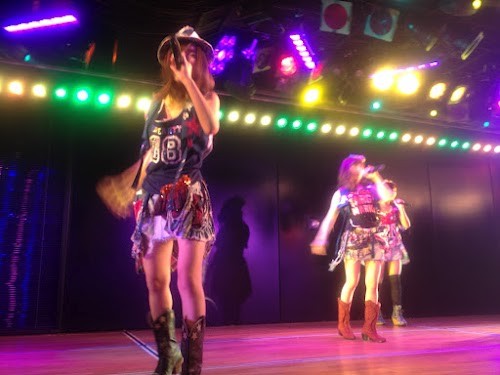 TGSK
7/23 19:38
From hereafter we'll be having a special Sashihara Farewell Party set list.
Why is she having special treatment?
It's her farewell party, so if she didn't get special treatment it would be weird, don't you think?
TGSK
7/23 19:46
Heavy Rotation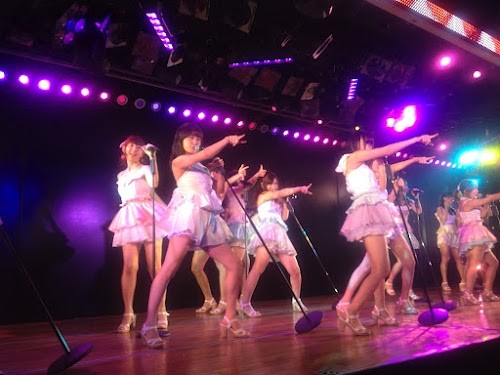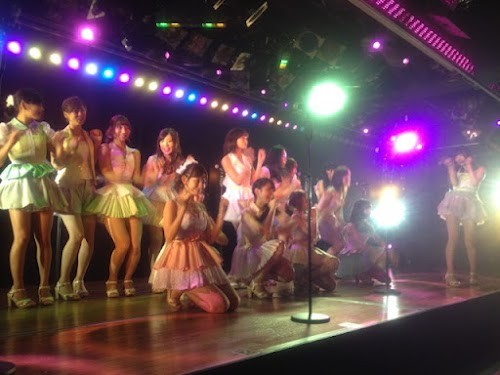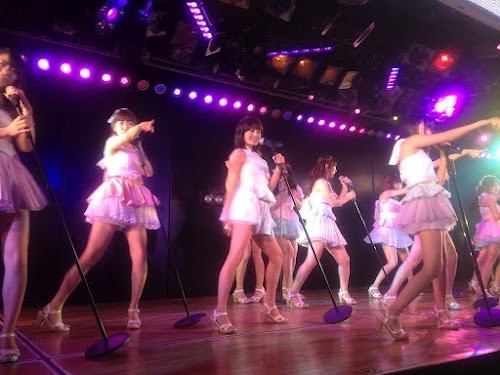 TGSK
7/23 19:48
Iiwake Maybe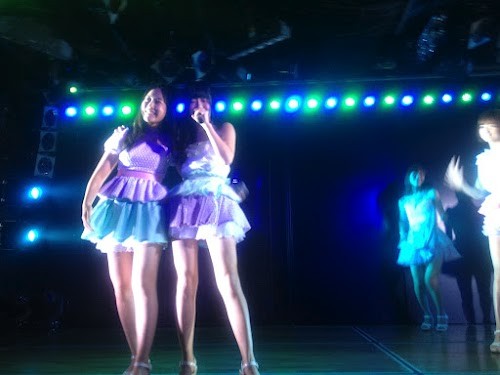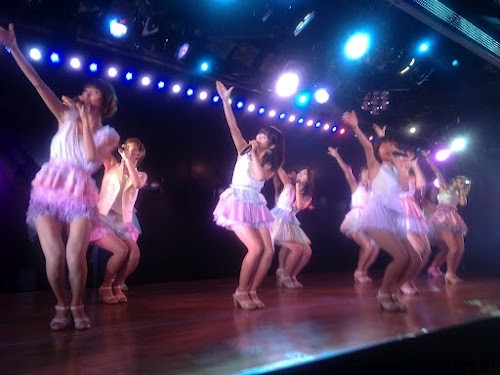 TGSK
7/23 19:49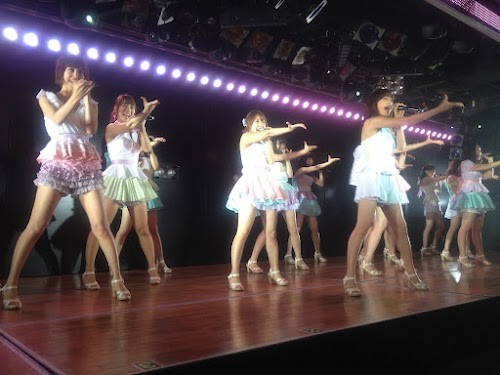 TGSK
7/23 19:50
Manatsu no Sounds good!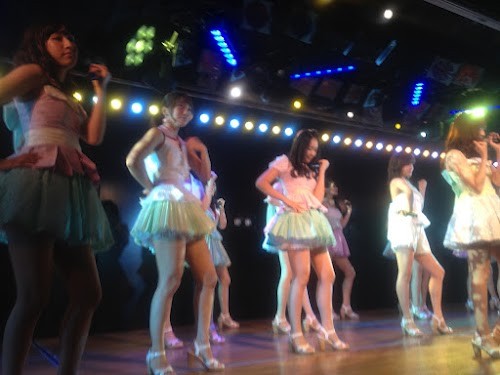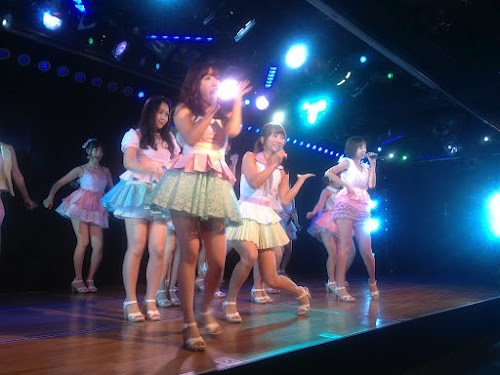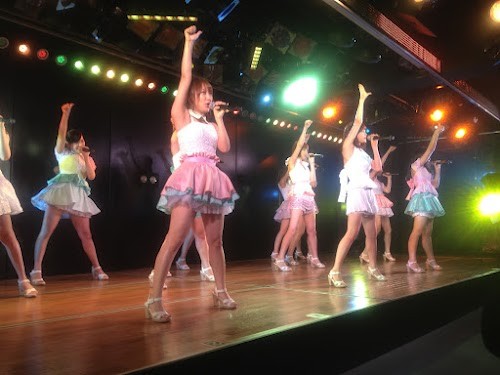 TGSK
7/23 19:53
The MC theme came from Sashihara, it was "Your recent worries" but no one had any recent worries…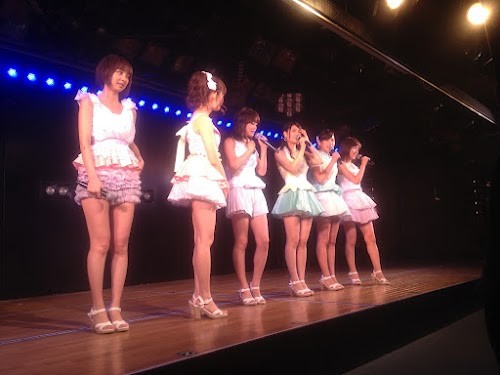 TGSK
7/23 20:01
Itoshiki Natasha
They'd obvious perform this song, right?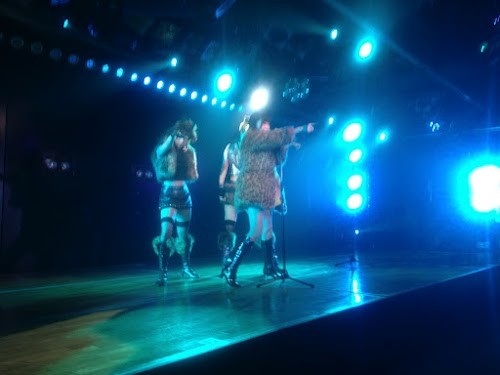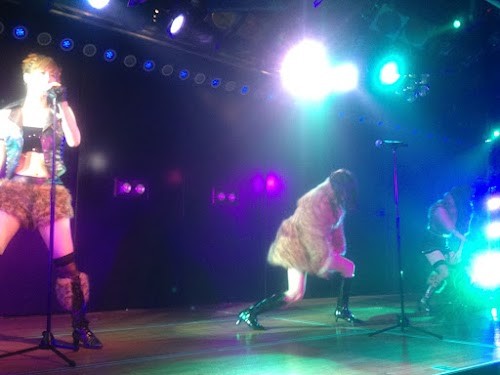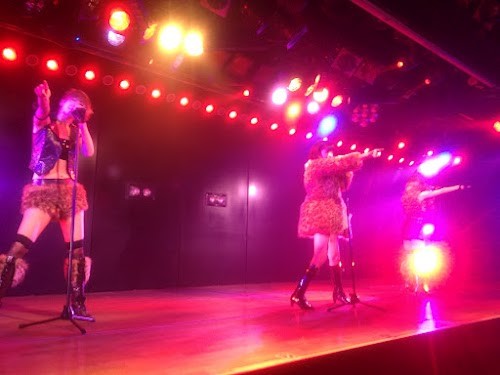 TGSK
7/23 20:04
Sore demo suki dayo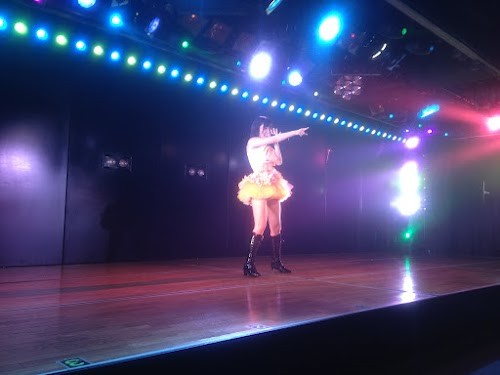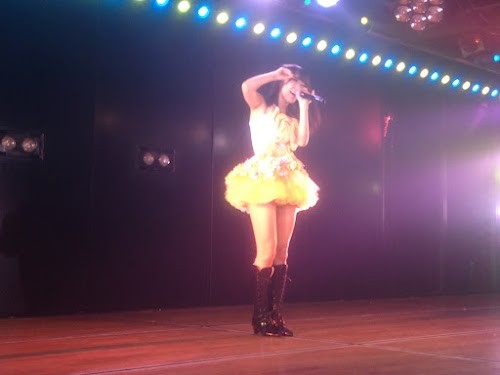 TGSK
7/23 20:06
The next topic is "Sore demo suki na koto" (Things that I like nonetheless)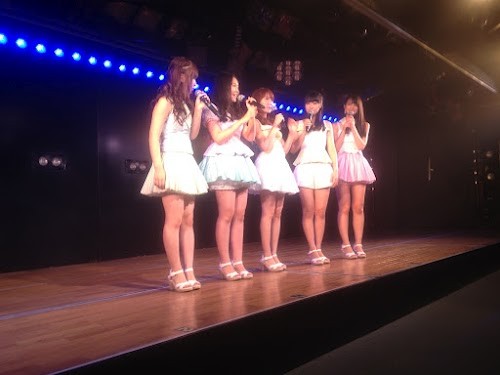 TGSK
7/23 20:13
Te wo tsunakinagara HKT48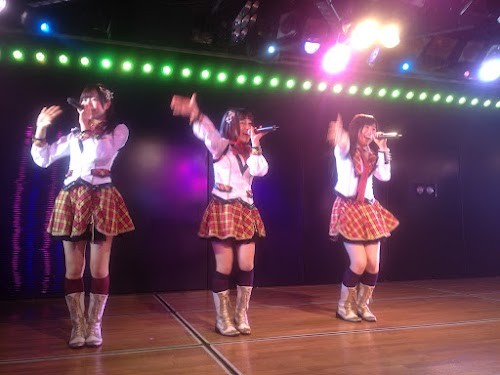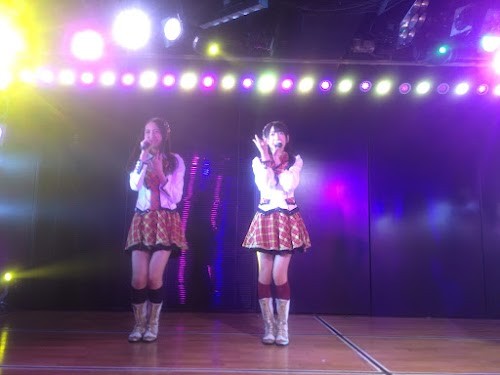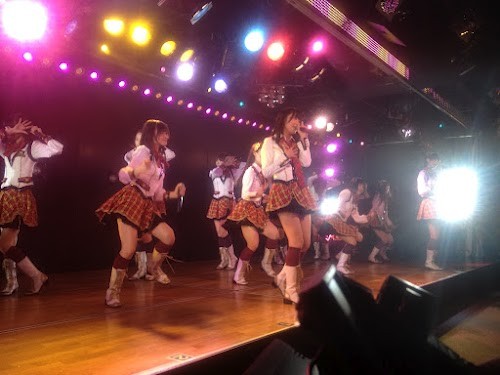 Did HKT come?
TGSK
7/23 20:19
Chime is LOVE SONG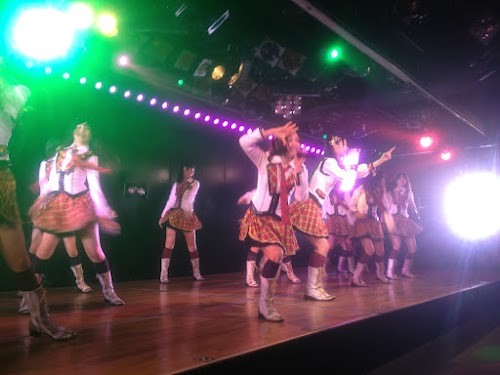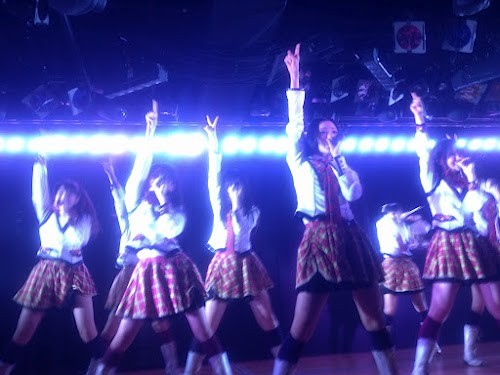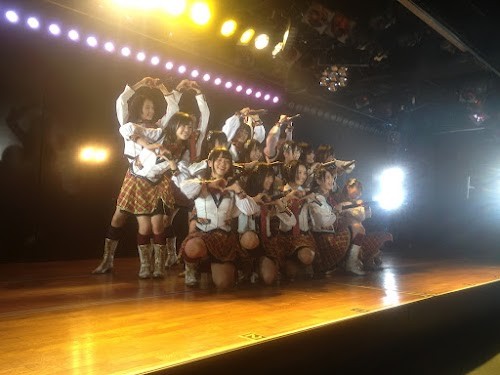 TGSK
7/23 20:21
Display of Murashige's one-liner.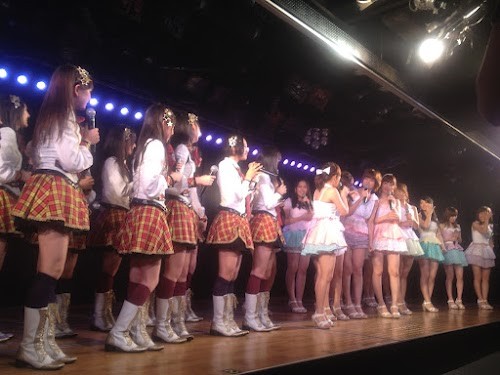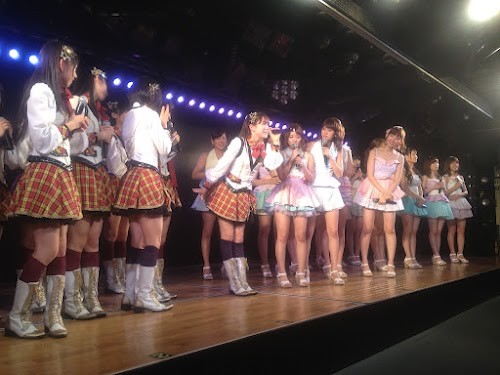 Kojima-san being very interested? 
TGSK
7/23 20:31
At the very end, we have a letter from Kitahara to Sashihara.Oya will read on Kitahara's behalf.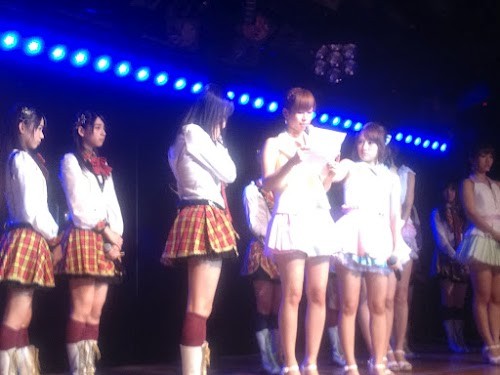 Mocchi, "Hakata native ears! Hakata native ears!"
Sashihara Rino
7/23 21:26
It's over! It was fun! After the public performance, the members told me again that they didn't feel that this is the end, and so they were not sad!! I was glad to hear that!! Yes!! It's not a graduation. It doesn't mean that we can't see each other anymore!! So, I was happy. During the event, I had thought that if I cried there or if we had dinner all together, it might feel as though we'd be apart forever. I hadn't cried until the letter from Ricchan was read out to me!! … After all, I couldn't suppress my emotions when Ricchan's letter was read. Thank you Ricchan!! Thank you members of HKT too!! Let's do our best together!!
Shinoda Mariko
7/23 21:31
Sashiko's Concert is over! ( *`ω´) We wanted to send her off in a cheerful mood. And we made it a cheerful performance!
The HKT members also came in and joined us for a special medley!
Komoru Yui
Thanks for today!
7/23 21:36
Kojima Haruna
7/23 21:51
Sasshi~'s Farewell Party is over! This pose is in the style of
"Sashihara PRIDE!"☆~(ゝ。∂)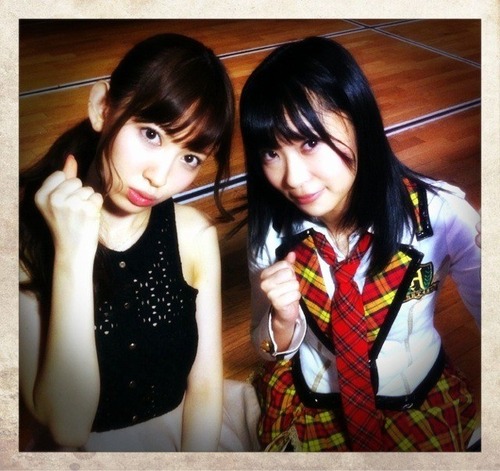 More pictures!