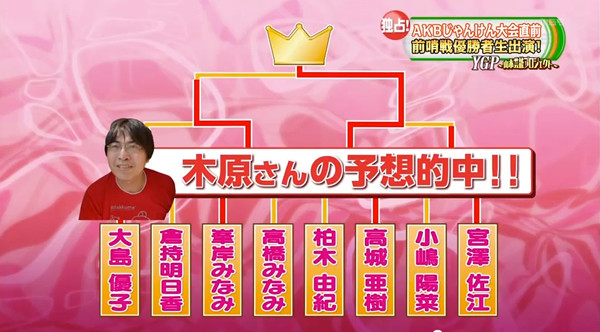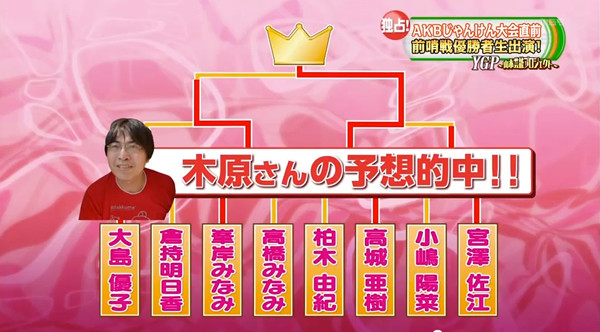 "

She's actually the strongest, but are there any other contenders?
"

  
(Wingom: the announcer said that she was using half her strength.)
"
Watch AKB to XX
Miyazawa won!
"
But she completely destroyed Miyazawa. lol lol
"

Oya
Akimoto 
Deguchi SKE 
Yamamoto NMB
"

I would've thought that Nabe Pro (Watanabe Prod) would've been strong
but for Office(48), other than Sae-chan there's also Okaro (Akimoto) and also Shimada…
"

I want to praise Miichan's ability to stay at 2nd place consistently.
"
The strongest is clearly Noro zeki (zeki = a Sumo title).
"

What about Okaro? (Akimoto)
"

I wonder if Sayanee is the strongest in the 48 groups.
"
Akicha won, then to put life into TBS announcer Masuda Ana, Akicha readily lost to her.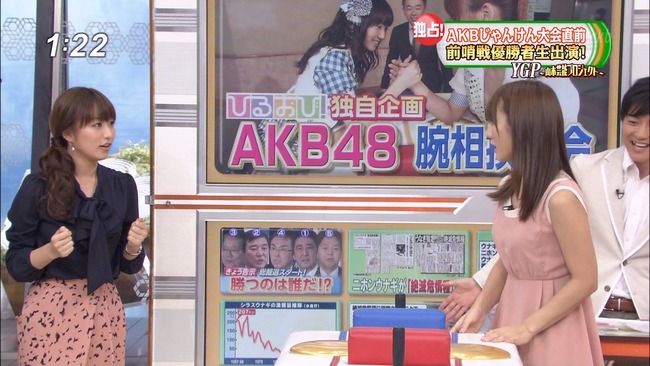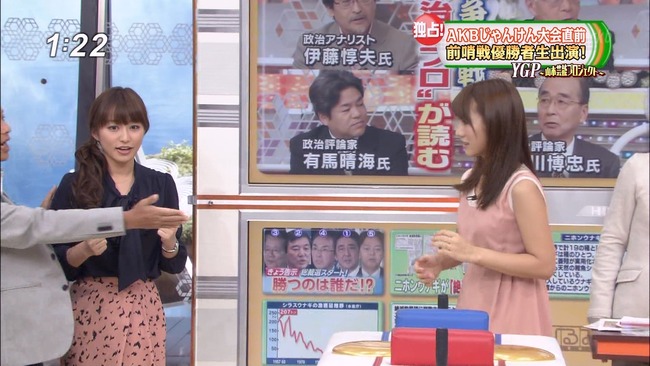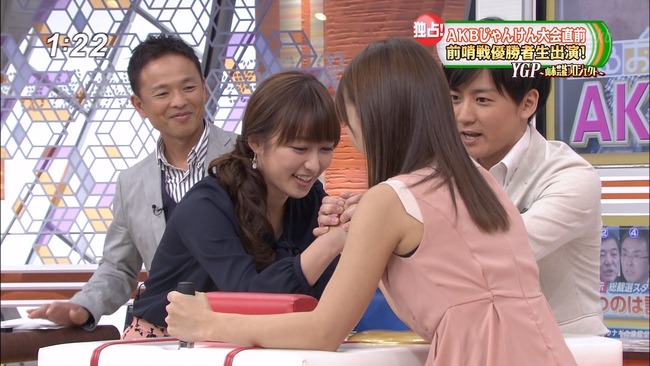 "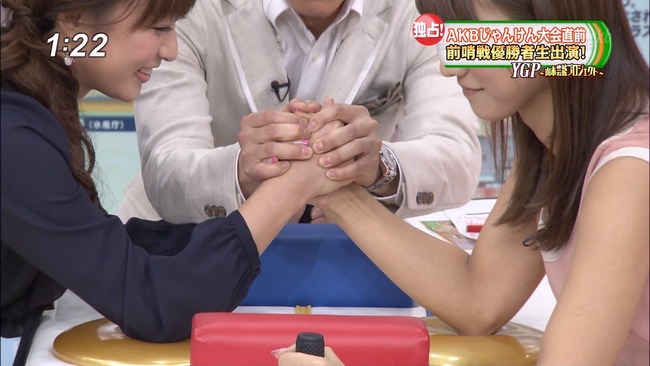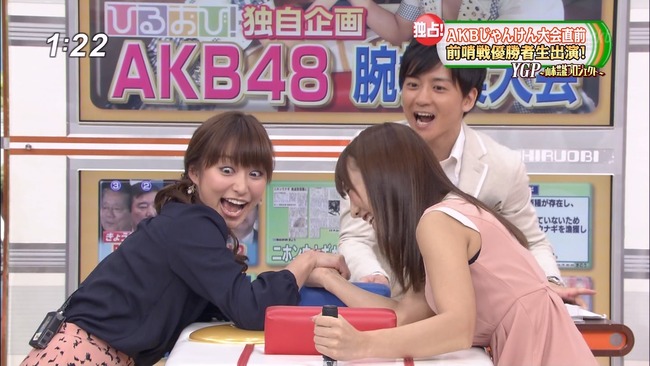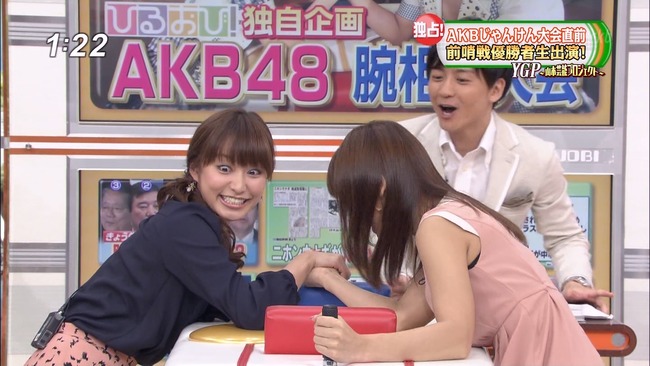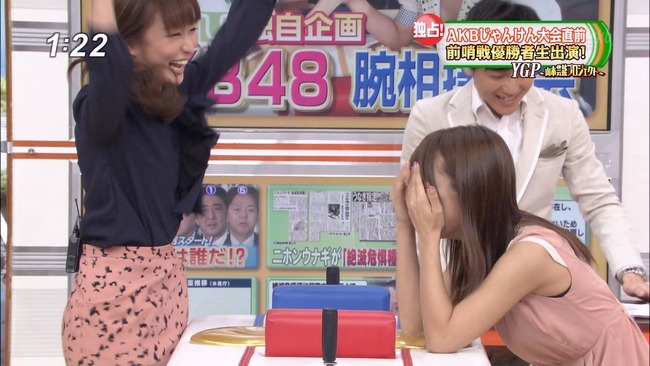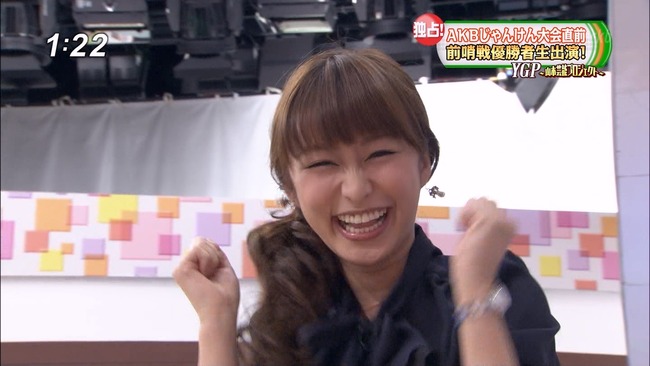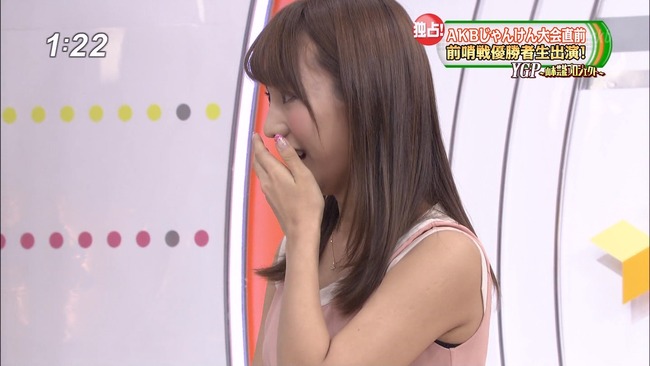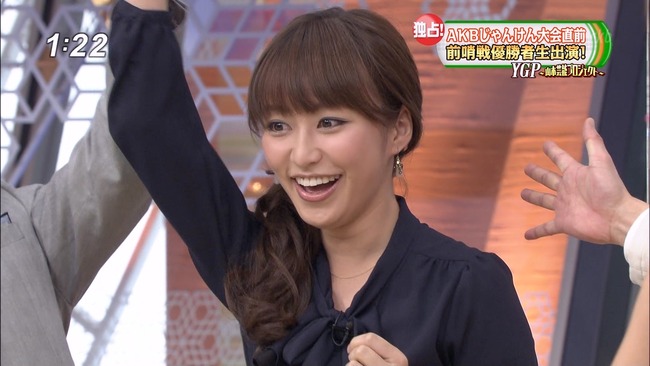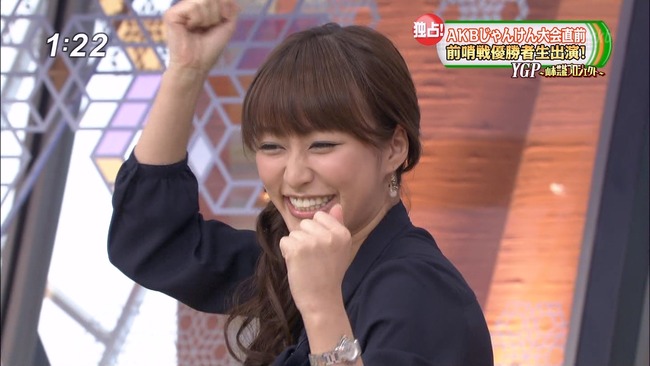 "
I wonder if Masupan (nickname of announcer) was able to read the situation or not. lol
"
Either way, she was easily defeated by Masupan.
"
Masupan easily defeat the 48 groups pound for pound. Scary.
"
She has the power, so all she needs to do is focus on how to do it and her timing.
If she can do that she'll be multiple times better.
Same thing for Shimada…
"
Sayanee's Sumo Wrestling Achievements
At AKB48 to XX・・・ 
1、Instantly crushed 3 Junior high boys.
2、Pwned the amateur girl who defeated 4 AKB48 XX Senbatsu members (Myao, Shimada, Manatsu, Kinoshita Haruna), then pwned the remaining 4 girls; instantly defeating 5 girls altogether.
3、Knowing that Sayanee is strong at Arm Wrestling, Oya challenged her.Sayanee pwned Oya.
You don't mess with Sayanee♪