Increasing to reveal more details…
I would've been so grateful if just one more button was taken off…
As I expected, Okinawa is indeed a nice place!
TGSK
 7/22 15:18
In the middle of a great rehearsal.
It's hot today, so please don't forget to stay hydrated.
I'm already up to my third T-shirt…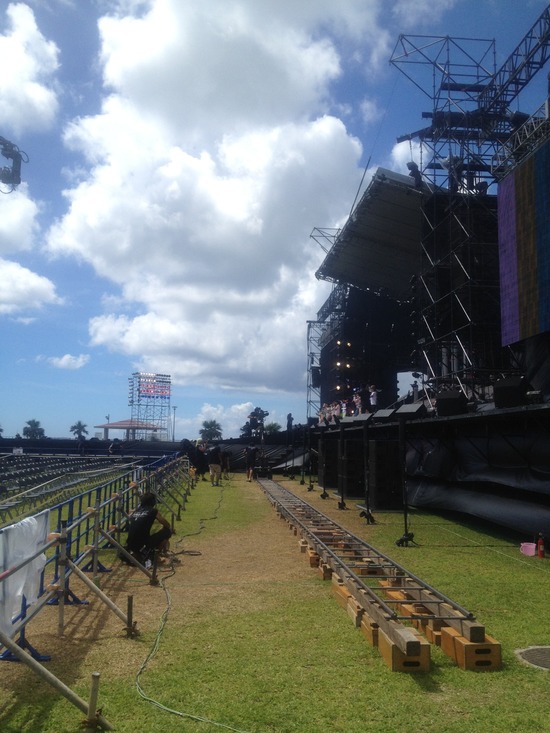 The stage is incredible! lol 
There's a main stage, a passage through to the audience and also a center spot…

Only Okinawa gets a way different treatment. 

I wanted to go…
AKB48 First Arrival In Okinawa! The most people for an AKB tour: 10,000 people gathered  
Popular Idol group AKB48's Team K had, on the 22nd, an Okinawa Live Concert on a specially installed stage at Chura SUN Beach, Tomigusuku, Okinawa. The live was part of the 47 administrative divisions of Japan tour. At the stage where you can see the wide and deep blue sea 10,000 people, the greatest number seen on an AKB tour mobilized. The members of Team K enthusiastically performed 24 summer songs such as "Manatsu no Sounds good!" Oshima Yuko (23) said in very high spirits, "I had a one person rehearsal in my swimsuit!" during the First Arrival in Okinawa Live.