Q: 'What do you text him to make his heart pound?'
AKB48 girls exhibited some real fabulousness on AKBINGO February 11 episode.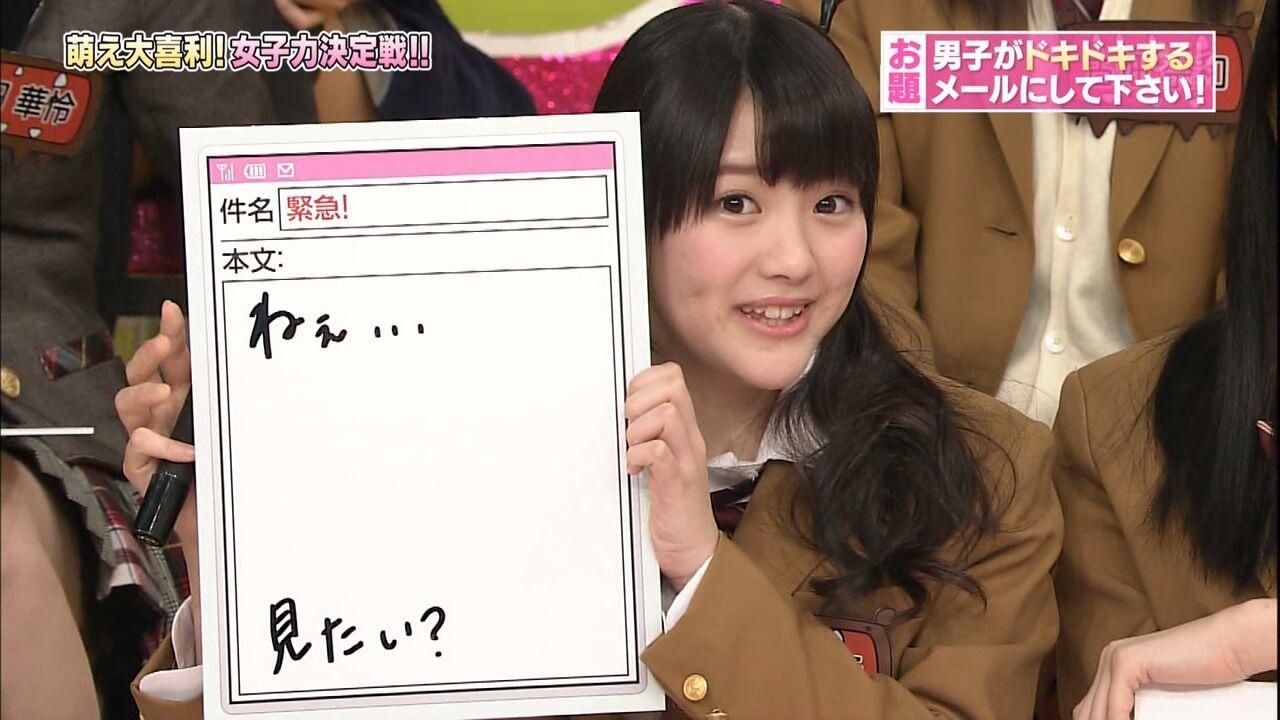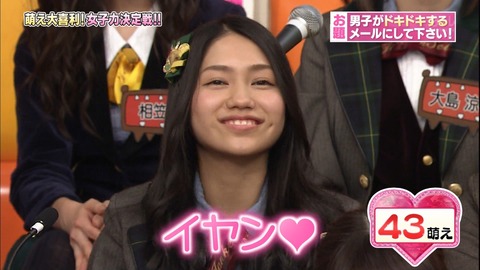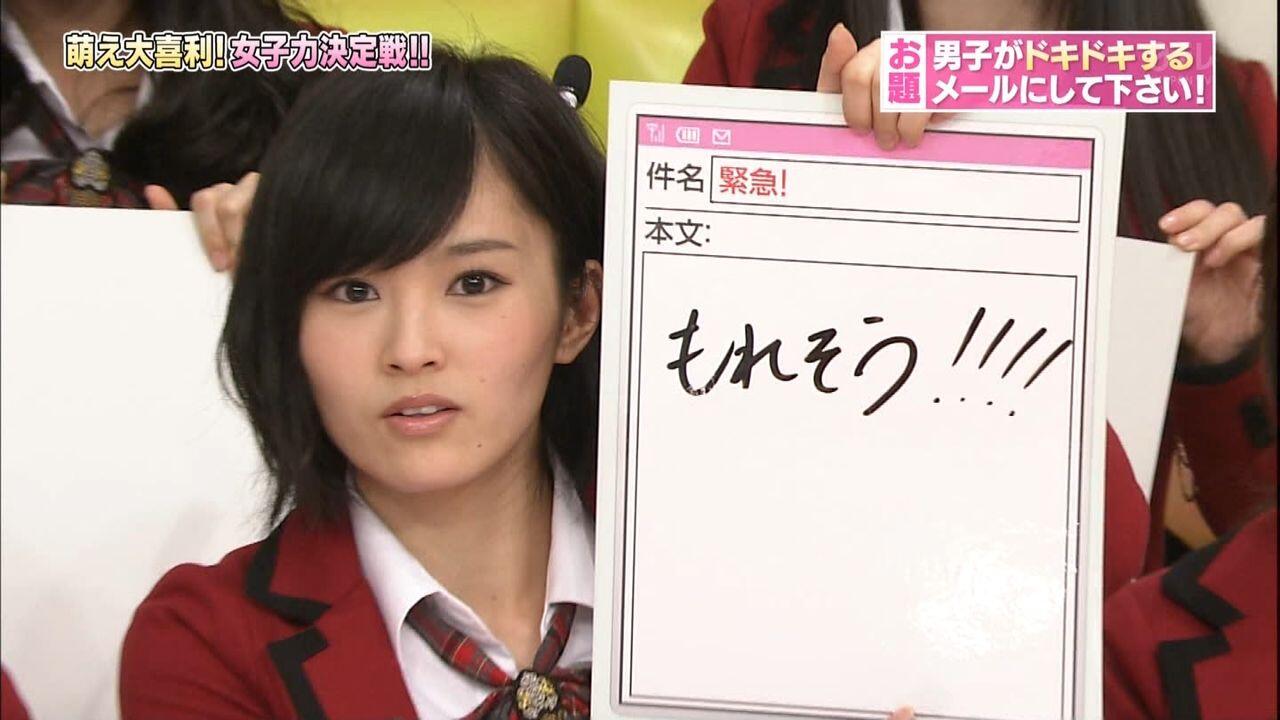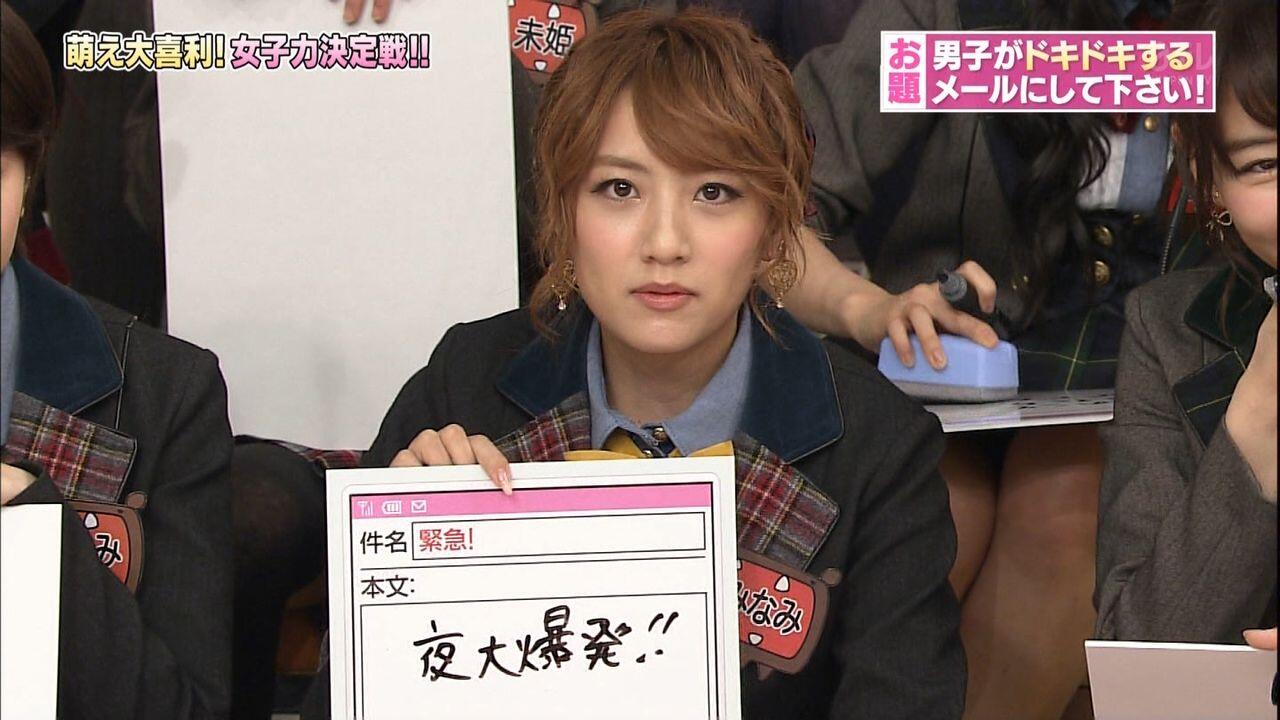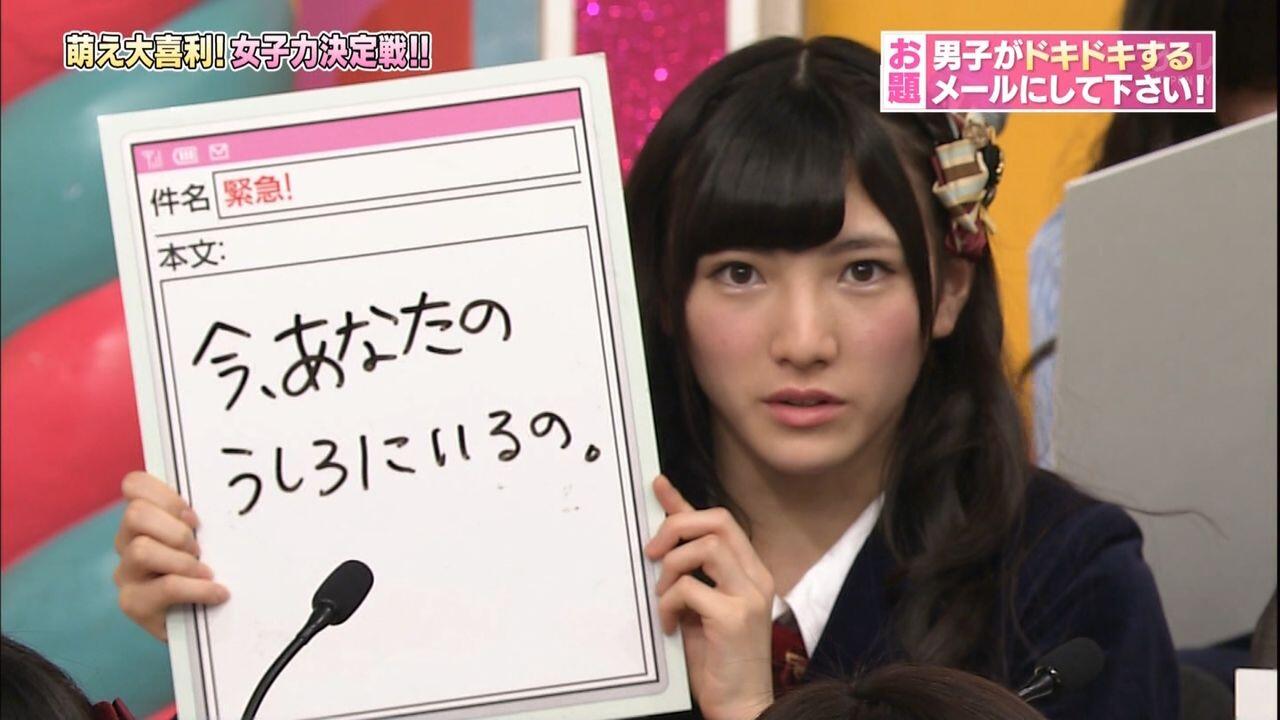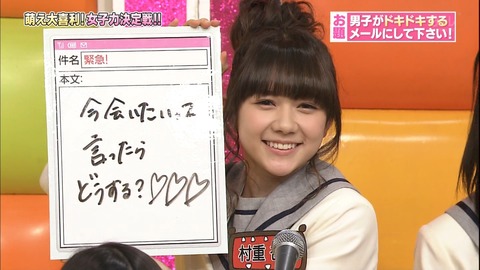 Q: 'Give him words that immidiately cure his cold!!'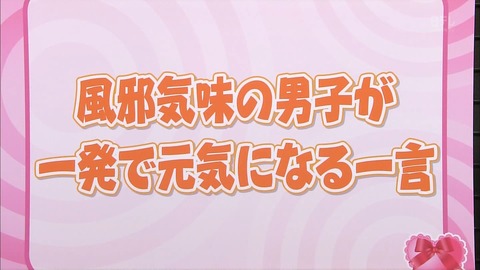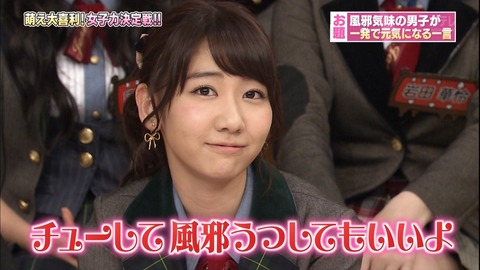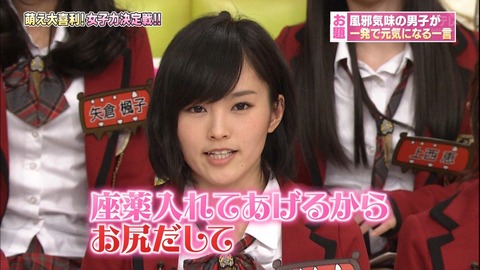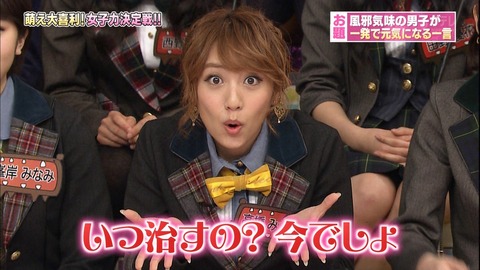 Shiba Tomoya


Today's Furukawa.
Letters on her tights read: "Dodododo-n" & "Zugyuuuuun"
Both are sound effects from her favorite anime "Jojo"
SPA's pictorial, with a bunch of stunning pix, about SKE48 Nagodo concert
Pedo Masana 😀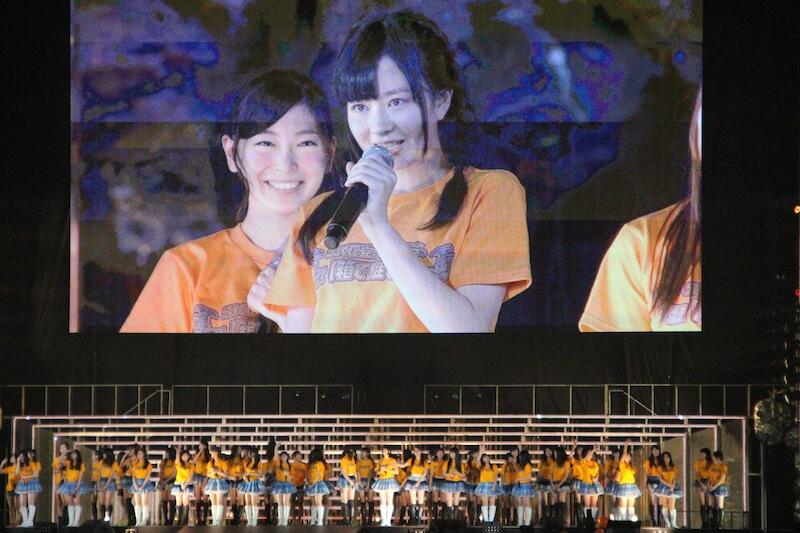 One can't be more blunt than  Tanochan.
Ryoka, a Ksgk: "Tanochan, Shut The Fuck Up!!"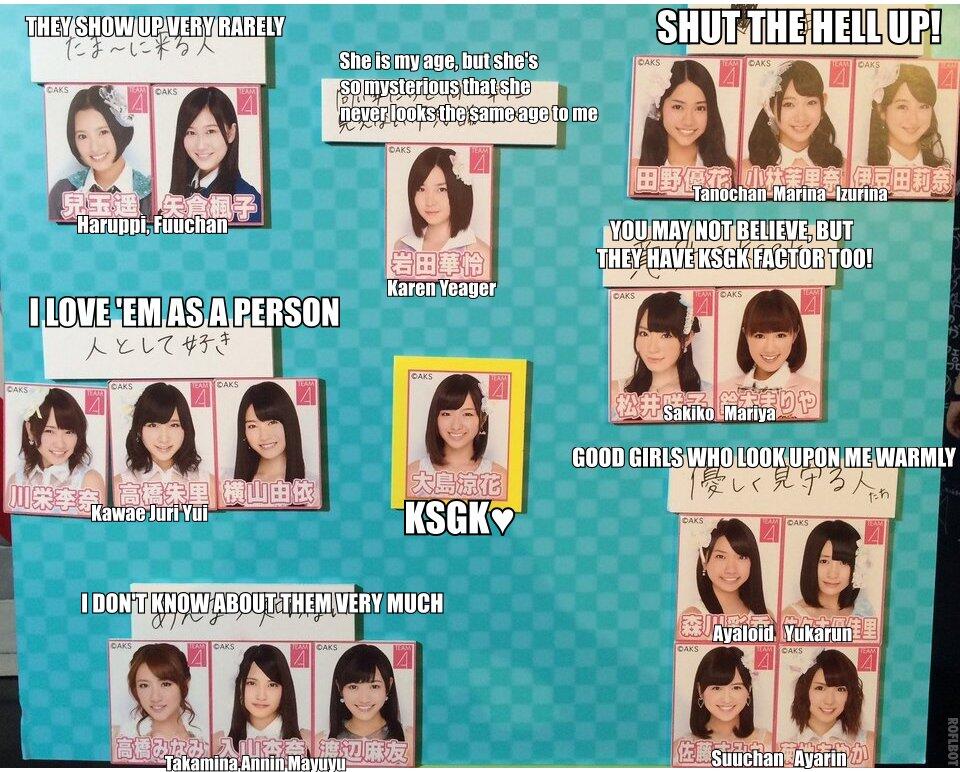 "If Saho and Nakki were in the same class with me", Moe says, "I'd never be very close with them."